Tricia White - Wave 2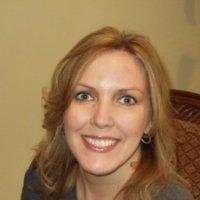 Patricia (Tricia) White
Vice President Human Resources
DineEquity, Inc.
(Applebee's & IHOP)


Transitioning Senior Executives into an Evolving Leadership Team with Internal and Large Fanchisee Stakeholders
I have hired Gary on more than one occasion to work with some of my most challenging Executive Coaching Engagements.
In his role, he has helped key executives more effectively partner and collaborate with their peers, their teams and with our franchisees.
Gary excels at utilizing his strong intrapersonal skills to partner with Executives, creating trusting relationships, that enable him to identify and address root cause issues. As issues and opportunities are identified, he collaborates with the Executive to create a realistic, effective and measurable action plan for development.
I highly recommend Gary as one of the best Executive Coaches I have had the pleasure to work with in my 20 years of experience!
### 2013 ###

Wiznami Inc. is an a senior executive coaching service based in the greater Chicago area.