Frank Finn - Wave 1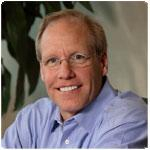 Frank Finn
Chief Operating Officer
McCain Foods, USA
(
now President, McCain Foods, USA)
Transitioning Into a New COO Role and the Expectations to Be the Likely Successor to the CEO
It is with great pleasure that I write to recommend Gary as an Executive Coach.
Last year I utilized Gary to assist me in assimilating into a new organization after a prolonged overseas assignment. Gary provided a practical framework to follow in the assimilation process along with a Stakeholder Map to structure the transition and insure appropriate coverage of key individuals.
Gary also applied his Psychology experience from his education and previous work to compliment the approach and address the important social aspects of Executive assimilation.The results were measured via a 360 feedback process identifying key strengths and opportunity areas.
I would highly recommend Gary to any individual or organization.
### 2007 ###
Wiznami Inc. is an a senior executive coaching service based in the greater Chicago area.