David Robinson - Wave 1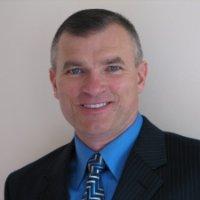 David Robinson
Vice President, Business Development
Pitney Bowes Document Messaging Technologies
Transitioning into my First General Manager's Job for a Business Recently Acquired by a Large Parent Corporation
I was promoted from International Sales to my first General Manager's job for a company still very much in its start up phase. The company had also been recently acquired by a much larger corporation, Pitney Bowes. I was concerned that my learning curve was steep and demands for performance in my new role were immediate.
I selected Gary Myszkowski to serve as my executive coach during this period. I liked his style of give-and-take. We connected quickly. Gary helped me analyze the typical growing pains of a start up business and prioritize my efforts as the business' leader. He also helped me make the transition from operating in a free-standing business to establishing influential relationships within the larger corporation.
Gary's experience as an executive in a large corporate environment was quickly apparent and valuable to me. Through the ups and downs of managing a start up to stability, Gary's expertise as a business psychologist also allowed to me to develop new insights into how to change or improve my own thoughts and leadership style to achieve business results.
Now that I have been promoted to a corporate marketing executive role, I intend to continue to partner with Gary to make that transition successful. I recommend Gary as an executive coach to anyone who needs a knowledgeable and supportive business partner, sounding board, and catalyst for professional growth in their corner.
### 2004 ###

Wiznami Inc. is an a senior executive coaching service based in the greater Chicago area.